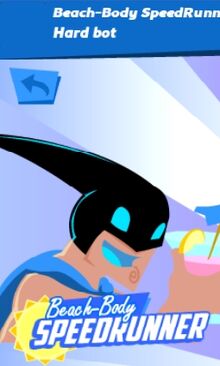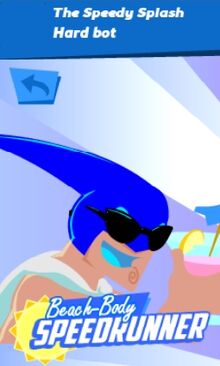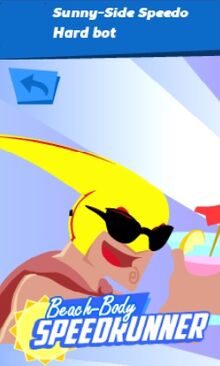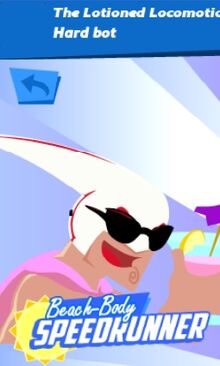 Beach-Body SpeedRunner is unlocked when the player has reached level 18. He is SpeedRunner, but instead wearing a cape and a speedo. He still wears his aerodynamic helmet and his black boots. Although SpeedRunner and Beach-Body SpeedRunner are the same person, they have their own slots in the roster, and Beach-Body is considered a clone rather than a skin.
Ad blocker interference detected!
Wikia is a free-to-use site that makes money from advertising. We have a modified experience for viewers using ad blockers

Wikia is not accessible if you've made further modifications. Remove the custom ad blocker rule(s) and the page will load as expected.