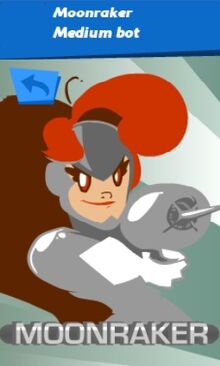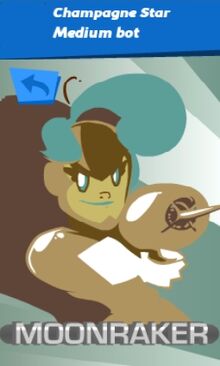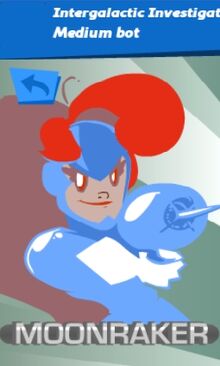 The character Moonraker. She is unlocked by levelling up to level 1. MoonRaker is shown to be the queen of a future society, where The Falcon is revered as well, and leads a group called the Falconeers. To stop the Falconeers from gaining power, she goes back in time and races SpeedRunner in the Story mode chapter Welcome to New Rush City. Ironically, it is suggested that these races started the chain reaction that is the story mode, ending with The Falcon swearing vengeance against SpeedRunner. In effect, MoonRaker was the one who started the Falconeers in the first place.
Ad blocker interference detected!
Wikia is a free-to-use site that makes money from advertising. We have a modified experience for viewers using ad blockers

Wikia is not accessible if you've made further modifications. Remove the custom ad blocker rule(s) and the page will load as expected.